Capcanes Mas Donis Barrica 2005 Montsant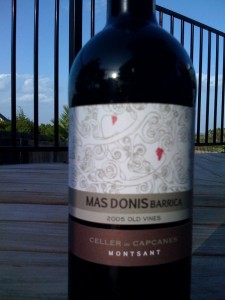 Even though I try not to be a score-shopper ("90+ only, please!"), it's hard to pass up a 91-pointer for under $12 from an up-and-coming appellation: Montsant. It's a relatively new Spanish D.O., formerly a sub-region within the Tarragona D.O. It essentially surrounds the Priorat D.O., which is home to many high-dollar cult wines. Like Priorat, Montsant is planted mostly to Garnacha (Grenache) and Cariñena (Carignane). Let's check it out.
Producer: Celler de Capçanes
Grapes: 85% Garnacha, 15% Syrah
Appellation: Montsant (D.O., Spain)

Vintage: 2005
Vineyards: 80+ year old Garnacha vines and  30+ year old Syrah vines
Aging: 8-9 months in new and old French and American oak "barricas"
Alcohol: 14%
Price: I paid $11.60 at Spec's in Austin
My tasting notes: This wine brings a lot to the table aromatically.  There are berries at the core, but draped with layers of violets, clove, cedar, tar, Swiss Miss hot chocolate powder. I even caught a kind of a swampy smell. In the mouth, it's pretty rich with jammy berries and spices, and a pleasant minerality. It gets a little hot & prickly at the end, but not too bad.
Assessment/score:  Very interesting wine for the price. It could easily pass for a $20-25 bottle, I think. Worth seeking out. B
Free association: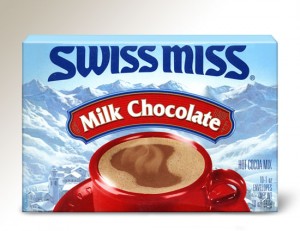 Robert Parker has given this wine 90+ points in several of the last 5 or 6 vintages. Here are his notes on this 2005:
"It offers up an expressive nose of slate, mineral, licorice, violets, black cherry, and blueberry. Layered, long, and complex, this spicy, hedonistic effort has 2-3 years of aging potential but can be enjoyed now without guilt. It is a great value."
Robert Parker's The Wine Advocate
91 Points