The theme of this month's Wine Blogging Wednesday #62 (hosted by Dale Cruse at Drinks Are On Me) is "A Grape By Any Other Name". The idea is to taste a wine labeled with a lesser known name of an otherwise common grape. Now this is the sort of thing that I'd normally stew over at length. However, on a recent trip to Costco, I happened upon a bottle that I thought was a great fit: a 100% Cannonau from Sardinia.
Argiolas Costera 2006 Isola dei Nuraghi
Producer: Argiolas
Grapes: 100% Cannonau – the name for Grenache in Sardinia
Appellation: Isola Dei Nuraghi IGT (Sardinia, Italy)
Vineyards: The Costera vineyard, a 61-acre vineyard with clay and limestone soils and southeasterly exposure. It was planted in 1989.
Winemaking: Tank fermented, then spent 6-8 months in French barriques.
Alcohol: 13.9%
Price: $14 at Costco
My tasting notes: Dark, yet translucent. A gemlike garnet in color. On the nose, this wine is pungent with tire shop smells. If there's fruit there it is well-hidden. In the mouth, there is a lot of iron and perhaps a little tarriness, but some good raspberry fruit comes through as well. It finishes with nice grippy tannins. After being open a few hours, the tire aroma recedes and the fruit shows up on the nose. The palate integrates a bit more and starts to lean toward wild berries and meaty flavors, while retaining a stony minerality. On day two it's drinking even better – the fruit is really shining now and it's plush while retaining some backbone.
Overall assessment: I enjoyed drinking it over a couple days, and at $14 I don't think it's a bad value, but I do think there is a lot of competition at that price as well – stuff I like even more. However, I like finding nice wines like this from regions I rarely think about. B-
Reflecting on the theme of this WBW, I think this Cannonau has some similarities and some differences from the Grenache wines I've been drinking recently. First, it does convey the minerality that I find in Garnacha from Spain (e.g., Montsant) or Grenache from the Southern Rhone (e.g., Vacqueyras, Vinsobres). On the other hand, this one is much more tightly wound and takes lots of time (day 2) before the delicious fruit shows up. Of course, much of the French and Spanish Grenache/Garnacha is blended, often with Syrah, while this is 100% varietal. It was definitely an interesting bottle and I'm glad Dale's WBW theme led me to it.
Free association: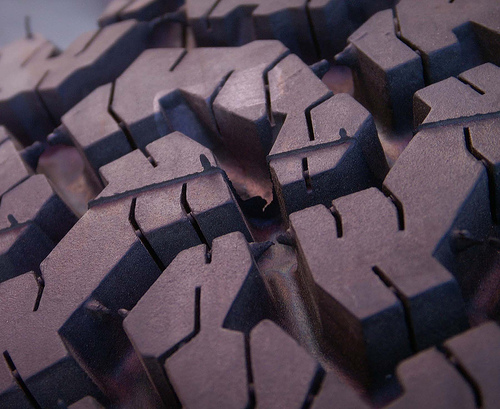 Photo credit: http://www.flickr.com/photos/cobalt/ / CC BY-NC 2.0
More info:
Imported by Winebow/Leonardo LoCascio. Lots of geekster details on the wine at their website.
CellarTracker tasting notes (avg. 88 points).
Other blogger reviews: Viva la Wino, Canadian Wine Guy, The Gastronome's Cellar and Wine Belly.