I was turned on to this wine by Sam Scarpari, an Aussie winemaker (Seraphim Wines), wine vlogger and Twitter-friend (@SeraphimWines). One night, I had just tasted a not-so-good Tempranillo from California and tweeted something to that effect, asking the Twitterverse if anyone had had a good example of the grape from the Golden State. Sam pointed me to this bottle, the Haka Tempranillo 2007 Paso Robles. I hadn't heard of it before and I sort of assumed it would be hard to find and wasn't sure if I would make the effort of trying to order it online. But as luck would have it, within a week or two I saw it on the shelves at Spec's here in Austin.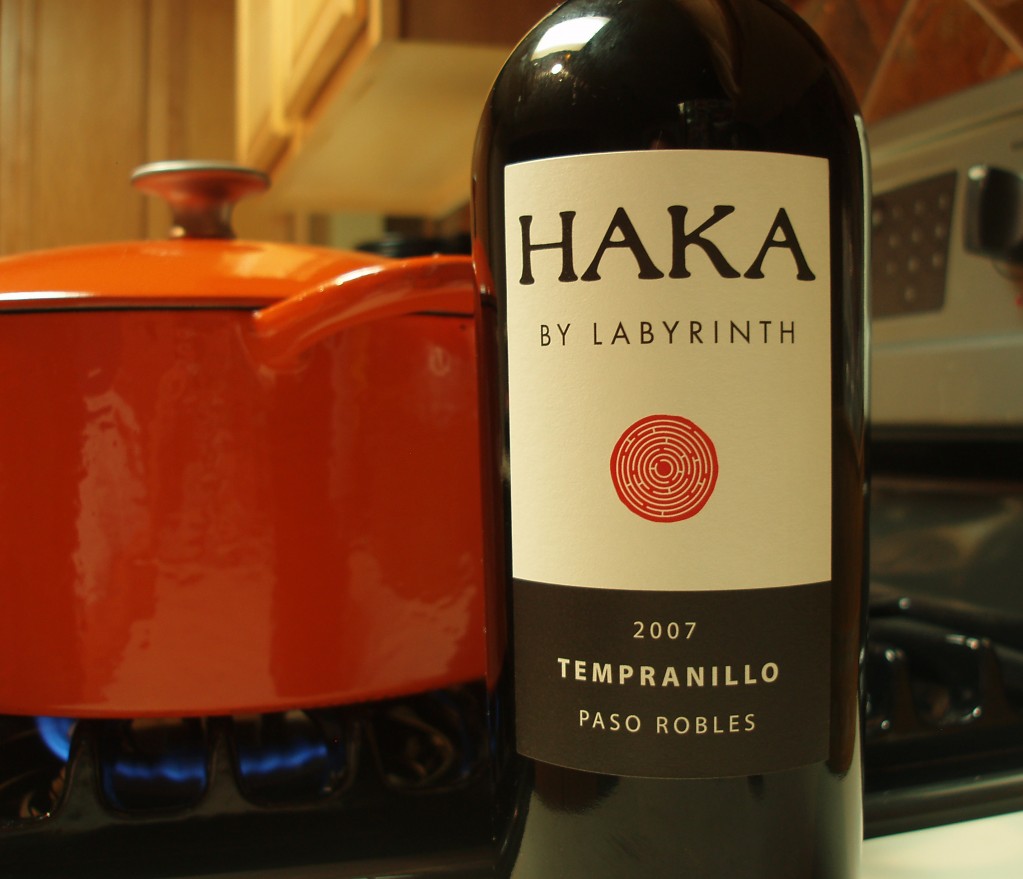 Producer: Haka, by Labyrinth. Rick Hill is a Kiwi winemaker who makes Pinot Noir in both Australia and California under the Labyrinth label. Haka is his second label.
Grapes: Tempranillo
Appellation: Paso Robles (AVA, California)
Vineyards: no info
Winemaking: no info
Alcohol: 14.5%
Price: $18-20
My tasting notes: On the nose I get Pepsi fizz, coffee grounds, red fruit and a bit of fig. On the palate, this wine has good density with strawberry and mixed berry jam flavors. The oak is sweet, but there is a high-toned minerality keeping everything in check. It finishes long and cool, with grippy tannins.
Overall assessment: Very nice wine. I don't know that I've had a better Tempranillo from California (though I haven't had many). It has New World fruit intensity that gets a tad overripe for me, but the overall tightness and complexity of this wine impressed me. B+
Free association:
More info:
Sam Scarpari's Wine Passion TV episode reviewing this wine. It's funny to me that I called out the Pepsi/cola notes… In Sam's review of the wine, which I watched once a couple of days before opening the bottle, he mentions "cola" a few times, but I didn't know that's what he was saying due to the Aussie accent. It wasn't until I rewatched after tasting the wine, that I understood him (or at least I think that's what he said – correct me if I'm wrong, Sam!).
An article on the winemaker and the Labyrinth brand (from City Beat/Cincinnati, of all places).
Info on the haka genre of Māori dance at Wikipedia.