I received a raft of wine- or blog-related gifts this year. Here's a rundown:
A Crushpad Fusebox
I'll be planning a blending party soon!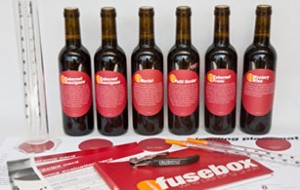 You can order one here.
A bottle of Da Vinci Petite Sirah
A few weeks ago, I tweeted a link to a post at Bigger Than Your Head about this wine, commenting that I'd been out-Oddballed that week. My wife read it and tracked down the wine. (Aren't I a lucky geek?) It's a library release of a wine bottled in 1984 (!) from a blend of the 1979-1982 vintages. Wacky. Can't wait to taste it.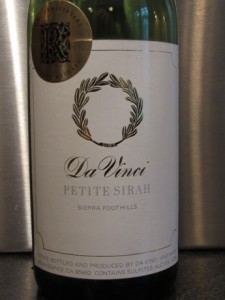 Buy it from the winery here.
Been Doon So Long by Randall Grahm
It's taken all my willpower to not order a copy sooner, but I knew someone would want to get it for me for Christmas. Can't wait to dig in.

Liquid Memory and Mondovino (The Series) from Jonathan Nossiter
Expect my posts to get rant-ier.


Jancis Robinson's How to Taste
A book I've been wanting to add to my wine library.

First Big Crush by Eric Arnold
Also on my wish list for quite a while.

Wines to Check Out – a wine journal
For tasting notes on the go.

101 Essential Tips Wine
I'll keep it in the car for reading at red lights. And by car I mean bathroom.

A badass Nikon D5000 digital SLR
My wife again (I told you I was a lucky geek). Expect better photography on the blog.

The Ultimate History of Video Games
Should help me do a second post on old-school arcade games and wine and provide Free Association fodder.

Bald Bull/Punch-Out T-Shirt
As referenced in the arcade games post.

Question:
Did you get any wine-related goodies this year?