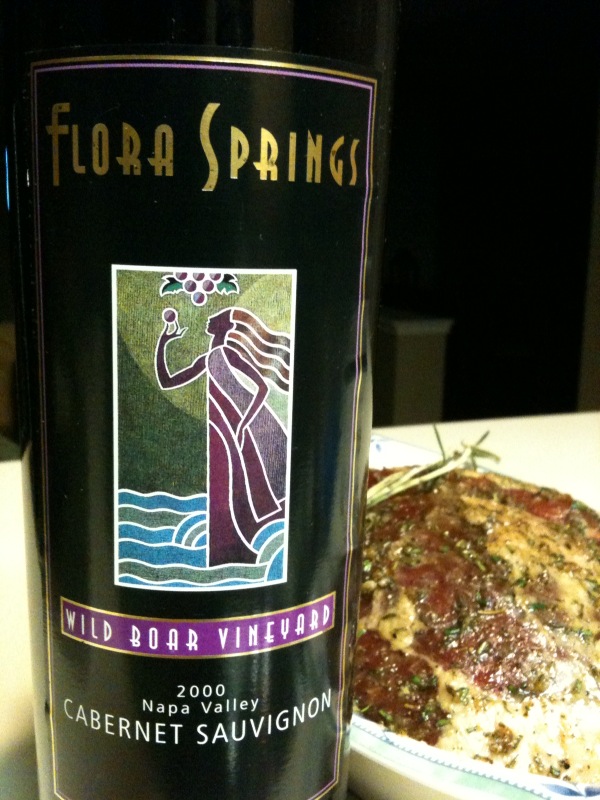 I bought this wine on a trip to Napa/Sonoma about 5 years ago. It was my favorite wine of the trip and I splurged the $85 in the tasting room to bring home a bottle. Now if you've ever been on a wine country trip, I'm sure you're familiar with the phenomenon whereby your capacity for objective evaluation and cost/benefit analysis diminishes as the day wears on. Well, Flora Springs was the 5th stop that day and I had not done enough spitting. So in my notes on this wine I wrote: "Smiley!" As in, this wine makes me feel smiley. See, I told you I should have done more spitting.
Anyhow, I've been holding on to this wine for a special occasion, but I never seem to find one, so I decided just to uncork it tonight with my grilled leg of lamb. Let's check it out. Does it still make me smiley?
Flora Springs Wild Boar Vineyard Cabernet Sauvignon 2000 Napa Valley
Producer: Flora Springs
Grapes: 100% Cabernet Sauvignon
Appellation: Napa Valley (from the Pope Valley sub-region)
Matt Kramer, in his book New California Wine (published in 2004), picks on Pope Valley  saying "However much various Napa Valley powers … insist that Pope Valley really is a legitimate part of the Napa Valley appellation – which it legally is – the wines tell us differently."
Vineyard: The grapes for this wine come from a hillside block of the winery's Cypress Ranch Vineyard, which reaches 1200 feet.
Winemaking: The wine spent 30 months in barrel, mostly French.
Alcohol: 14.4%
Price: I paid about $85 at the winery about 5-6 years ago.
My tasting notes: The color of this wine is still inky dark, showing no real signs of age yet. The nose is rich and bold, with dark, blackberry fruit and notes of chocolate/cocoa and cedar. The flavors are similarly rich, with cherries and more blackberries, along with spice and sweet tobacco notes. It feels polished in the mouth; not a lot of tannin here. I'm wanting a little more structure. It has a lengthy finish.
Overall impression: It's good. I'm enjoying it. If you get a chance to drink it, go for it. But after 85 bucks and 5 years taking up a slot in my cellar, I'm not feeling quite as smiley as I did that buzzy afternoon 5 years ago. B
Free association: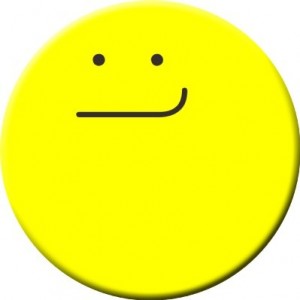 Image credit: SuanSKatra
More info:
Even though this bottle didn't live up to my memory of it, if you're in Napa and hitting the wineries on the main drag, Flora Springs is a good stop. I liked just about every wine they were pouring, including a Sangiovese.
330 cases of the wine were produced.
I can't find any other reviews of this wine online.