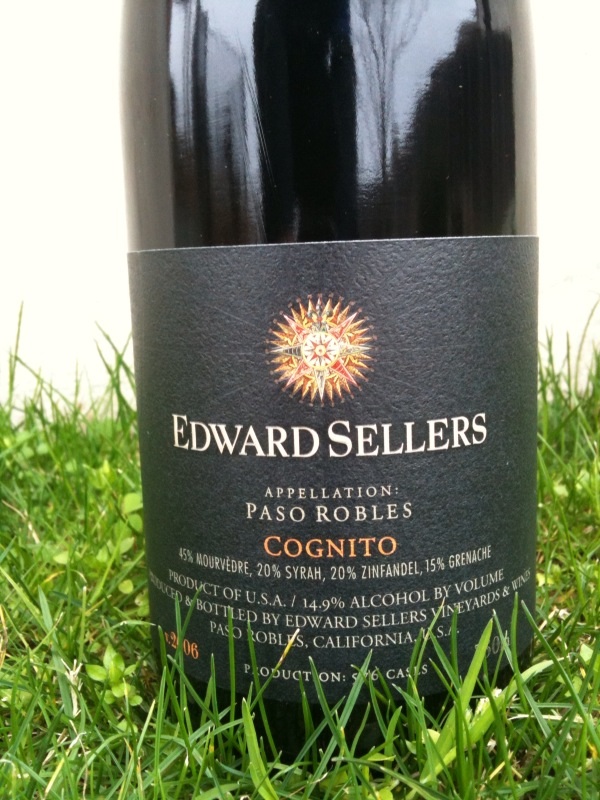 It's back to California for today's Mourvèdre Monday post, specifically Paso Robles. Though I first fell in love with Mourvèdre via the old vines examples from Contra Costa County, Paso Robles is a hotbed of Rhône grape-growing in California. Edward Sellers is a Rhône-style specialist in Paso, with a focus on blends vs. varietal bottlings (though not exclusively). This bottle, which they call Cognito, is a CdP-style blend of Mourvèdre, Syrah and Grenache with some Zin added for a California flair. Let's check it out.
Producer: Edward Sellers
Grapes: 45% Mourvèdre, 20% Syrah, 20% Zinfandel, 15% Grenache
Appellation: Paso Robles (AVA, California)
Vineyards: no info
Vintage: 2006
Winemaking: 100% neutral French oak.
Alcohol: 14.9%
Price: I paid $29 at Spec's in Austin.
My tasting notes: The nose is throws a punch of raspberry fruitiness and cherry cola, with a bit of creamy vanilla and a touch of mocha. On the palate, it's fat and fruity, mostly red fruit again. A hint of minerality if you're really searching for it, and a peppery note at the finish. Despite Mourvèdre being the largest share of the blend, I don't get much of what I really enjoy from Mourvèdre-based wines: structure, meatiness, earthy/savory qualities.
Overall impression: This is another one where I was not digging the first glass, but it evened itself out by the second glass into something closer to my liking. In the end, though, it's not something I'd buy again, not at nearly $30. C+
Free association: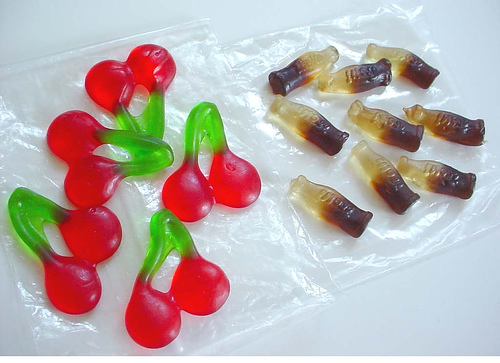 Image credit: http://www.flickr.com/photos/warmnfuzzy/ / CC BY-NC-ND 2.0
More info:
576 cases produced.