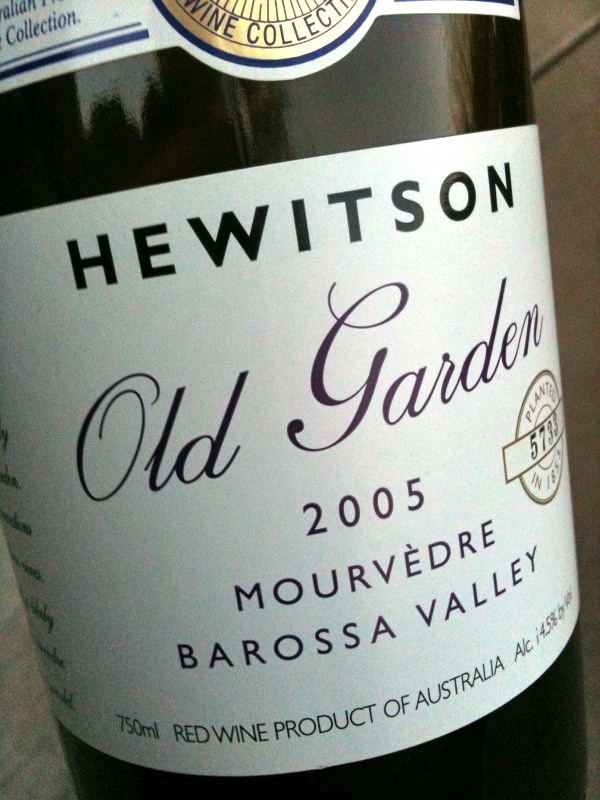 For this week's Mourvèdre Monday, we're hopping in the wayback machine. I mean waaaaaaaaayback. I'm talking the oldest known Mourvèdre vines in the world. I'm so excited I just might wet myself.
Producer: Hewitson
Grapes: 100% Mourvèdre
Appellation: Barossa Valley, Australia
Vineyard: All the grapes for this wine come from the "Old Garden" planted in 1853. Eight. Teen. Fifty. Three. They were already calling this the "Old Garden" in the 18-freaking-80s when it was 30+ years old. The vines are dry-farmed, hand-pruned and hand-harvested bush vines.
Vintage: 2005
Winemaking: About 18 months in 100% new French oak barrels.
Alcohol: 14.5%
Price: $29.40 at Spec's in Austin
My tasting notes: There's a slight orange-ness at the edge, like Spanish-style clay roof tiles. The nose is complex and layered: Plum, mixed berries, spice, Dr. Pepper, a bit of cream from the new oak. On the palate, there is rich red fruit (esp. cherry) that stays away from being too intense/extracted. There's a wet-earth minerality to this that I like a lot, as well. It's smooth textured with good acidity, but not as much backbone as I expected. Not an especially lengthy finish. After a couple of hours open it starts to lose it's gravitas and begins to taste like a mediocre Lodi Zin or something.
Overall impression: I had really high expectations for this wine and it wasn't quite what I expected. I imagined these ancient vines producing a robust, intense wine that would impress me with its strength. Instead, it seemed to me more like a interesting, dapper old man. Still, an enjoyable bottle that I'm glad I got to taste. I'll be on the lookout for other vintages in the future to keep tabs on this unique wine. B
Free association: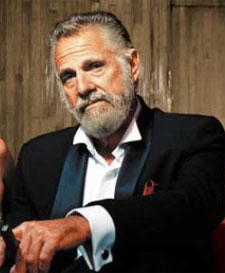 More info:
Check out this short video from Hewitson on the Old Garden vineyard.

A collection of reviews on the Hewitson website.
Other reviews at The Wine Front, CellarTracker (avg: 89) and Cork'd.