This is the second appearance of the Mencía grape here in the Oddball series. The first was the terrific Viña Caneiro 2007 Ribeira Sacra. But this one is from Bierzo, another northwestern region of Spain.
La Mano Mencía Roble 2007 Bierzo
Producer: Vinos de Arganza
Grapes: 100% Mencía
Appellation: Bierzo (DO, Spain)
Vineyards: No info on the bottle or website, but if you watch the video below the vines are head-trained and look to be pretty old.
Vintage: 2007
Winemaking: 3 months in "secondhand" American oak barrels
Alcohol: 12.5%
Price: $9-10
My tasting notes: The nose on this wine is swimming with rocky, gravely minerality. The red fruit aromas are mouthwateringly juicy with a slight herbal edge (thyme, perhaps). In the mouth it's medium weight with blueberry, cherry and other red fruit flavors. The tannins are pretty firm and the first glass comes across as pretty austere. It smoothes out by the second glass and I'm enjoying it much more.
Overall impression: Certainly not up to the standard of the Viña Caneiro 2007 Ribeira Sacra, but it's much cheaper and easier to find. If Mencía is a new grape to you and you want to try one, this wouldn't be a bad option. Be sure to give it a good couple of hours of air. B-
Free association: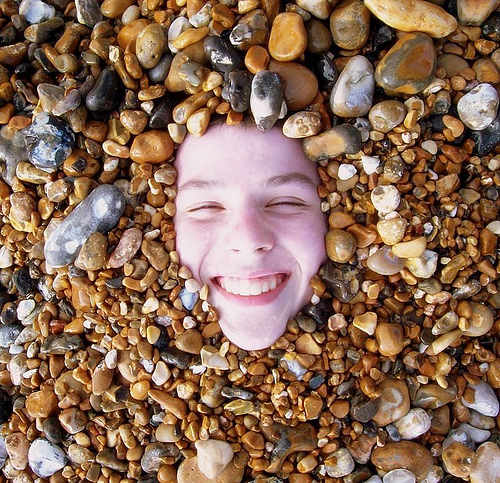 Image credit: http://www.flickr.com/photos/floato/ / CC BY-NC-SA 2.0
More info:
An interesting video from Axial Wines (the importer) about the wine.

90 points – Jay Miller in The Wine Advocate
Other reviews at CellarTracker (mean: 80, median: 83), Cork'd (avg: 89), BeerAndWineReviews.net (85) and originalverkorkt (heck if I know – it's in German!).