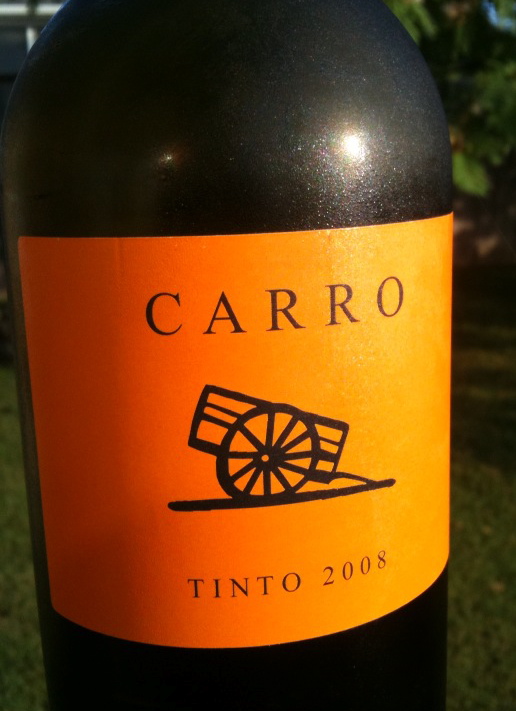 This wine always catches my eye on the shelf, with it's orange label and simple design. I've had past vintages and like it pretty well, so let's see what's up with the 2008.
Carro Tinto 2008
Producer: Bodega Señorio de Barahonda. They put out 10 or 12 different bottlings of Monastrell or Monastrell blends under the Barahonda, Carro and Bellum labels, including two previous Mourvèdre Monday wines: the Barahonda Monastrell 2006 (B-) and the Nabuko 2007 (B). Based on past results, I'll taste as many of their wines as I can find.
Grapes: 50% Monastrell, 20% Syrah, 20% Tempranillo and 10% Merlot
Appellation: Yecla, (D.O., Spain)
Vineyards: From high-altitude vineyards (2339 feet) with rocky limestone soils.
Winemaking: no oak
Alcohol: 14%
Price: $9 or $10, usually
My tasting notes: Dusty blue and black fruit on the nose with significant earthiness, minerality and barnyard funk. On the palate, the funk goes on and on, with a strong meaty/animal aspect that brings to mind that episode of Man vs. Wild when Bear Grylls snacks on a dead Zebra (I mean that in the best possible way). There are some nice smoke and pepper/spice notes.  The fruit is there, too — blackberry & plum — but it's not playing the starring role. The wine finishes very dry with a pronounced iron/mineral character that I'm enjoying.
Overall impression: Old World fans will find a lot to like here, while I suspect New World-ers may fear the funk. Give it a good bit of air for best results. I like what it brings to the table for $10. And, while only 50% Monastrell/Mourvèdre, it delivers a lot of that grape's character, for my palate. B/B-
Update 6/08/2010: This review was written after one evening with the bottle. The next day, I finished the other half of the bottle and it was drinking beautifully on day two. So I'm bumping it to a full B.
Free Association: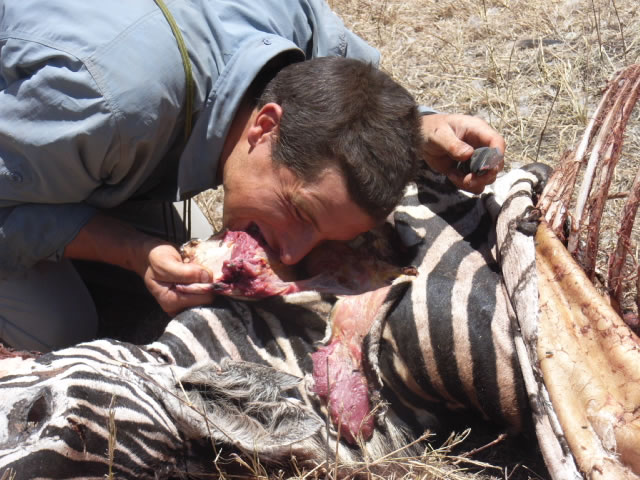 More info:
88 points Parker (Jay Miller) and 87 points IWC.
Other blogger reviews: Bottle a Day, Wine Reviews You Can Understand and Wine-Smith