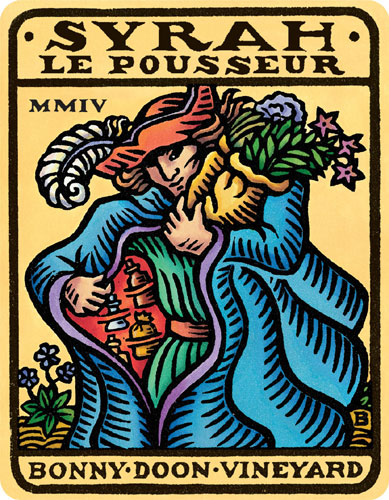 I'll admit to having a geekcrush on Randall Grahm, president-for-life of Bonny Doon Vineyard. So take my opinion on his wines with a grain of salt. You can geekcrush on him, too, here and here and here and here and here.
FYI: "Le Pousseur" translates to "the pusher".
____________________________
Producer: Bonny Doon Vineyard
Grapes: 100% Syrah
Appellation: Central Coast
Vineyards: Sourced from multiple growers. Hand-harvested.
Vintage: 2007
Winemaking: French oak barrels (duration unknown). Untoasted oak chips also used.
Alcohol: 13.5%
Price: $18.00 (currently $15.30 from the winery website)
Tasting notes: Gamey, peppery, floral accents grace the dark fruit on the nose. I could sniff this all night. Full and rich on the palate without being sappy. Black fruit flavors, with meaty notes, earth and more pepper. It's got a cool-mint finish with some tannic grip.
Overall impression: This wine's no swag. It had me from first sniff. I'm buying what Randall's pushing. B+
Free association: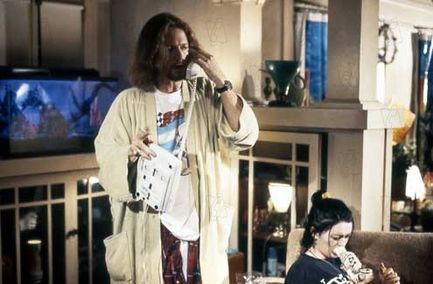 The visual symmetry between the figure in the label and this image of Eric Stoltz's drug dealer (le pousseur, bien sur) character in Pulp Fiction makes me unaccountably happy.
More info:
CellarTracker average: 86.8 points