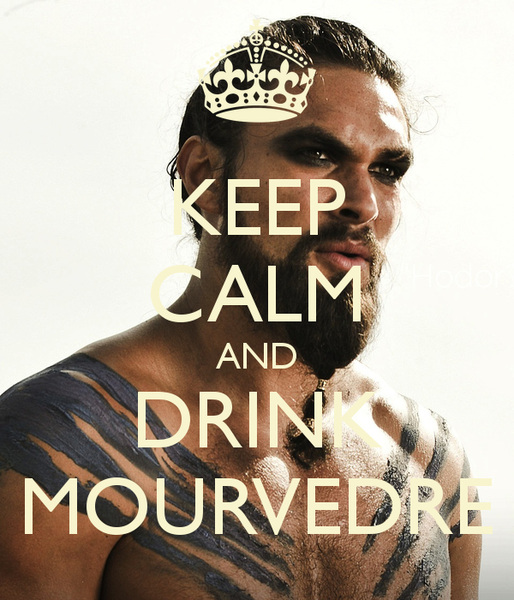 It's nice having Khal Drogo on #TeamMourvedre!
This wonderful image comes from the people behind Game of Rhones (why didn't I think of that name!), a Rhone-focused wine event in Melbourne, Australia. Check out the website; they're really all-in with the Game of Thrones theme. Oh, and the wine sounds awesome, too. I only wish I wasn't on the other side of the world.
Hidden message?  If you look closely, you can see the word "Hodor" just to the right of Drogo's face. We'll take Hodor on #TeamMourvedre, too.