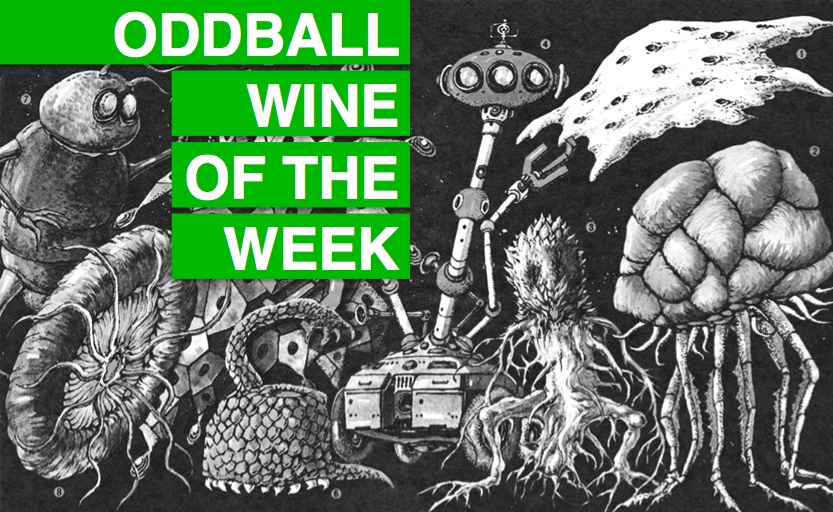 Below are links to each of the reviews in the Oddball Wine of the Week series. Oddball for me means an uncommon grape variety, an unusual blend, an out-of-the-way region, a variety in an unexpected location (French Zinfandel?) or an unusual production method. Now, I'm sure that a few of you will think some of these wines are not so odd ("I drink Australian Gargenega every week"), but I aim for stuff that I expect 9 out of 10 of you (and probably me, too) won't have ever tasted. Enjoy!
VdP Côte Catalanes: Maison Lafage Côté Est 2007
Ribeira Sacra (Mencía): D. Ventura Viña Caneiro 2007 Ribeira Sacra
Petite Sirah + Petit Verdot: Michael~David Petite Petit 2007 Lodi
Slovenian Tocai: Quattro Mani Tocai 2007
Bonarda: Durigutti Bonarda 2007 Mendoza
Prieto Picudo: Pardevalles 'Gamonal' Prieto Picudo 2006
German Spätburgunder Rosé: August Kesseler Spätburgunder Rosé 2007 Rheingau
Lagrein: La Vis Dipinti Lagrein 2007 Trentino
__________
Image used in Oddball Wine of the Week header found here. If anyone knows the original source, let me know and I'll credit.