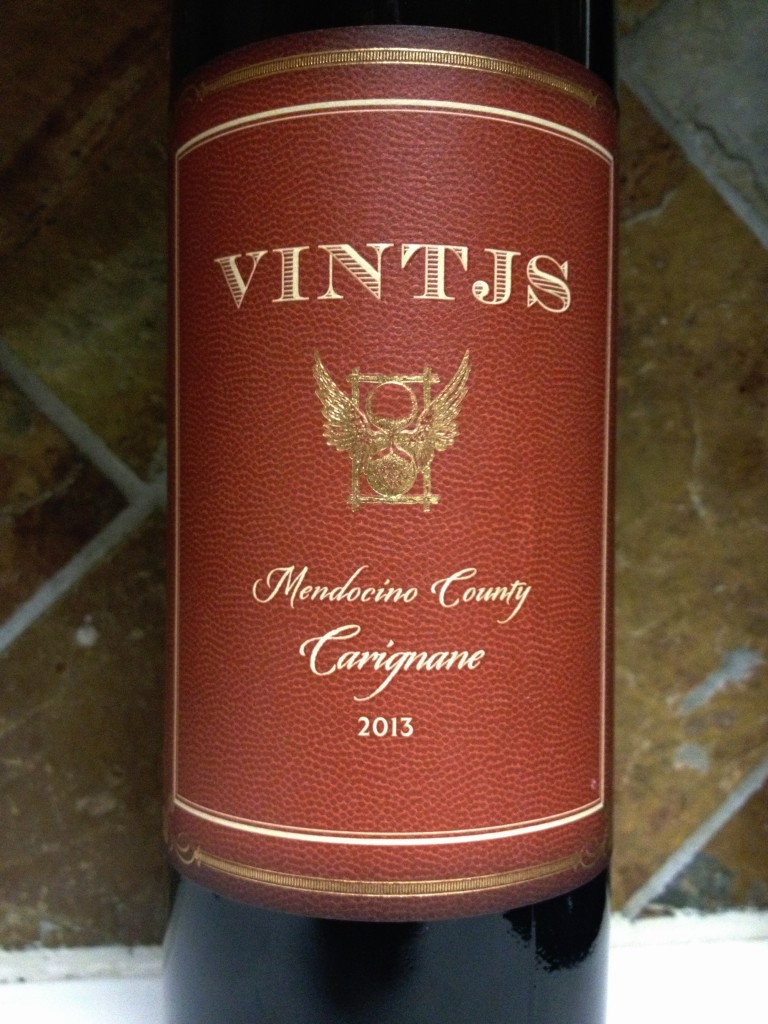 Sometimes you just need a good cheap bottle. At this price point, I'll keep it short and sweet.
This was a surprisingly tasty bottle of wine for seven or eight bucks!
Juicy and tense with with cherry-red berry notes on a light-bodied frame. An almost smoky note and a dry, tannic finish brings some welcome depth and interest. Not a flabby fruit bomb. The next time I'm at Trader Joe's, I will definitely pick up another couple of bottles of this for the "open whenever" stash.
If you have a Trader Joe's in your town, look for this on your next visit. Give it a try and let me know what you think.
(Don't buy their salsas though. As a naturalized Texan, I can say every one I've tried has been no bueno.)
—
VINTJS — a terrible, terrible name — seems to be a Trader Joe's house label as I can't find anything online about the winery. But varietal Carignane (which you don't see very often – Cline Cellars does one that I've liked over the years) from a specific AVA (Mendocino County) makes this more interesting than the usual fodder of generic, cutesy-named "California" blends you usually find at this price point.