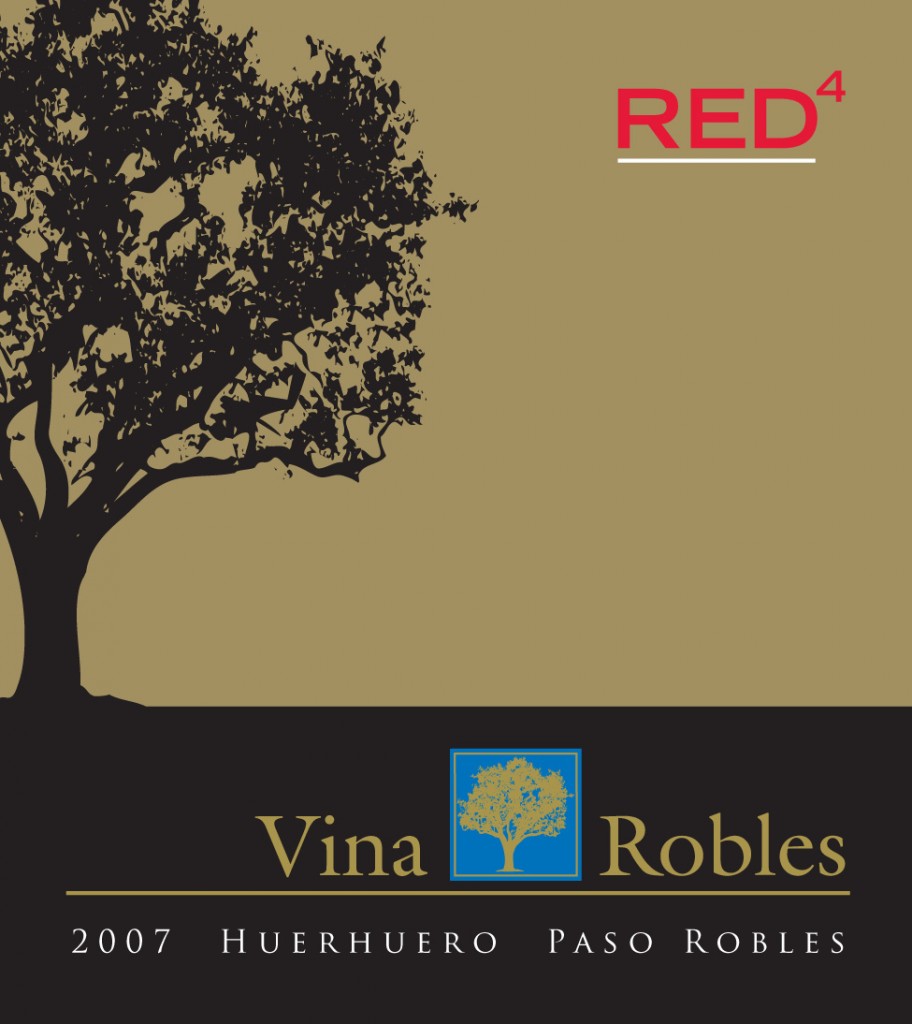 This wine had a lot of "shelf appeal" for me. First off it's from Paso Robles and it's got the vineyard named on the label. Yippee! Then I see that it's a blend of Petite Sirah, Syrah, Tannat and Touriga Nacional. Geek-tastic!
Producer: Vina Robles
Grapes: 51% Petite Sirah, 43% Syrah, 4% Tannat, 2% Touriga Nacional
Appellation: Paso Robles
Vineyard: Huerhuero – an estate vineyard (cool map here)
[from the winery] Huerhuero Vineyard occupies a rolling terrain on the southeast border of Paso Robles, with largely south-facing slopes that reach a maximum elevation of 1,200 feet. This location is a crossroads for marine air entering the region from both the Templeton Gap and Salinas Valley. The soils are shallow, shifting from clay loam to sandy loam, with rocky calcareous subsoils—a well-drained composition that naturally tames vine vigor. The main soil types are the Nacimiento – Los Osos and the Arbuckle – Positas complex. A tight vine spacing of 6 by 4 feet in several blocks creates root competition and also controls vigor. The result is smaller vines, with balanced canopies and small, intensely flavored grapes.
Winemaking/aging: "up to" 14 months in 1-2 year old French oak
Alcohol: 14.5%
Price: $14
My tasting notes: This wine leads with bright red and blue fruit on nose, with some meaty/gamey aromas. On the palate, the fruit gets deeper and darker (blackberries, black cherries) with a steely/mineral quality that makes me think "old world" momentarily. Some oak and drying tannins on the back, but smooth overall considering the grapes involved.
Overall impression: This is definitely a wine I would buy again. Plenty here for everybody. It's got gobs of fruit, but plenty of natural structure as well. Very solid. Plus it's got fun grapes. B
Free association: I don't know why but… Darth Tater (dark, but cheery?)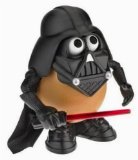 More info:
Winery's tech sheet (all their wines are in one pdf so you have to scroll down to find this wine)
Other blogger viewpoints at: Wine Peeps (score only: 2.5 stars), Young Winos of LA (scroll down), Wine and Cheese and Wherever You Are.