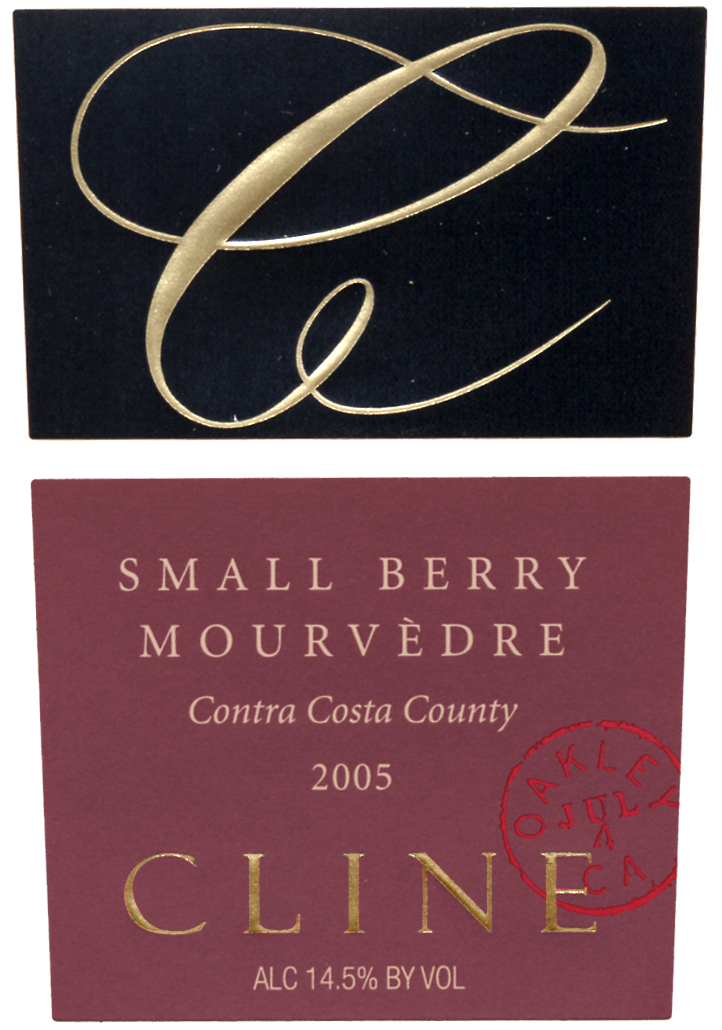 As I've noted in earlier posts, I've been a big fan of Cline wines since my very first trip to wine country in the mid-90s. Theirs was my first introduction to Mourvèdre and I've been a "Mourvèdre-head" ever since.
Producer: Cline
Grapes: 100% Mourvèdre
Appellation: Contra Costa County
Vineyards: From a 9-acre block of 100+ year old vines in sandy soil. Dry-farmed (no irrigation) and head trained (not trained onto a trellis system). There are eucalyptus trees near the vineyard, which show up in the profile of this wine (see below).
Winemaking: Fermented in stainless steel, then 15 months in medium-toast French and American oak barrels (a mix of new and used).
Alcohol: 14.5%
Price: This wine retails for around $32, I believe.  (I purchased it via Cline's Pendulum Club.)
My tasting notes: Wow – the aroma of this wine leaps from the glass and all I can think of is Andes Candies – you know, those foil-wrapped chocolate and mint candies. (My wife says it reminds her of Mystic Mints.) Some red fruit as well, but the chocolate/mint really dominates. On the palate, it's soft-textured, plush even. Red and blue fruit flavors with a minty cool finish. Wild stuff.
Overall assessment: I've had several prior vintages of this wine and the mint always stands out (more strongly in this vintage than any I can remember tasting). It comes from the eucalyptus trees near the vineyard. If you're dubious, there is science supporting this. That clear expression of the vineyard site is exciting to me. The flavor profile may not be for everyone, and I can't say it's a strong value, but it's a distinctive wine that I look forward to trying every year. B+
Free association: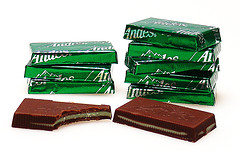 More info:
The winery's tech sheet.
Tasting notes at CellarTracker.