Pardevalles 'Gamonal' Prieto Picudo 2006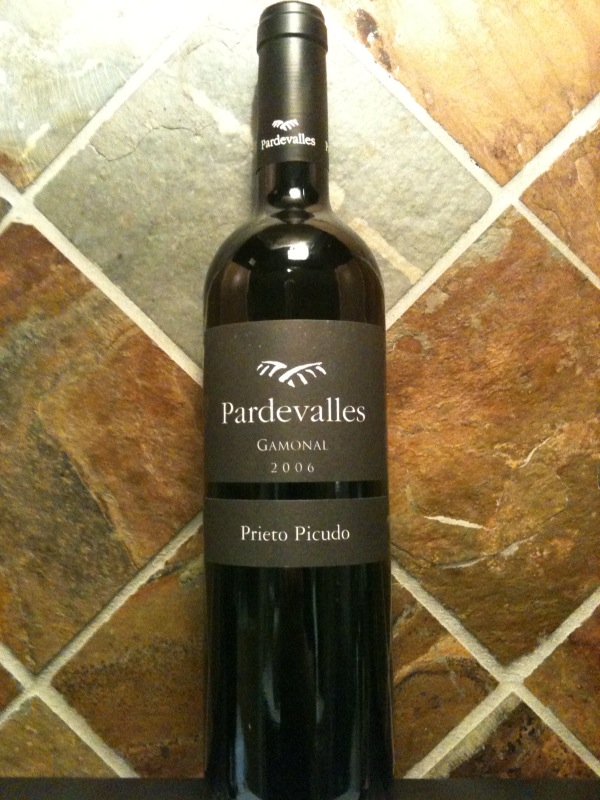 Producer: Vinedos y Bodega Pardevalles
Grapes: 100% Prieto Picudo – Google Translate converts this to both 'acacia weevil' and 'billfish'. However, the importer's website says it means "bunched and peaked" for the way the grapes grow in a very tight cluster and the bunches taper sharply at the bottom. I prefer acacia weevil.
Appellation: Tierra de León (DO, Spain)
Vineyards: Gamonal – a 16-hectare (about 40 acres) dry-farmed, hand-harvested vineyard of alluvial and clay soils.
Winemaking: The wine underwent malolactic fermentation in new French and American oak, then spent another 9 months in new oak barrels (50% French Allier and 50% American oak). Unfiltered.
Alcohol: 14%
Price: $19.10
My tasting notes: A dark purple color, though not especially dense. A complex nose with scents of dusty flowers, red berries and (just like it says on the back label) "fallen leaves and freshly turned earth". It is lively on the palate, with Luden's-like cherry and blackberry flavors predominating with an herbal and mineral edge. Modest tannins and plenty of acidity, but it maintains a nice, polished mouthfeel. It has good length on the finish. I'm finding this wine is growing on me with each sip.
Overall assessment: Not necessarily a value play at nearly $20, but a very nice wine. B/B+
Free association: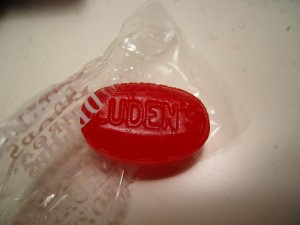 Photo credit: http://www.flickr.com/photos/bessicajach/ / CC BY-NC-SA 2.0
More info:
Only 2000 cases of this wine were produced.
This wine was rated 90 points by Wine & Spirits and Wine Advocate, and 87 by Wine Spectator.
Reviews at CellarTracker and The Spanish Table in Berkeley.
An acacia weevil: