This is the 5th installment of VINEgeek's Oddball Wine of the Week. Click here for links to each wine in the series.
Quattro Mani [toh-kai] 2007
Producer: Well, the brand is Quattro Mani, which is a label from Domaine Select Wine Estates, an importer. But the wine is made by Ales Kristancic of Movia.
Grapes: 100% Tocai
Appellation: Goriska Brda (DOC, Slovenia). While your first thought (and mine) might have been that Slovenia sounds like a wine backwoods, recall that it shares a border with Italy and the Goriska Brda region is on that border. In fact, this region is virtually an extension of Italy's Collio DOC.
Vineyard: Exto Gredic. Soils are "Flysch of Collio, with marl and sandstone layers".  Average vine age is 18 years.
Winemaking: no oak
Alcohol: 12.5%
Price: I paid $9 at Costco in Austin.
My tasting notes: Very rich yellow color, leaning toward orange. Serious spearmint and menthol on the nose overshadowing some basic appley fruit. It's goes for the odd trifecta (color, nose and palate) with jarring nutty, salty, medicinal notes on top of ripe melon flavors. The wine has an oily texture and the finish is medicinal and seems hot (though it's only 12.5%), almost like Listerine.
Overall impression: This is one of those bottles that is just so different from what I typically drink that I don't know how to judge it. I can't say I really enjoy the flavor profile. But for $9, it was worth it to me just to experience something out of the ordinary. I doubt you'll make it your house white, but if you're looking for something unusual, give it a go. C
Free association: Believe it or not, there does not appear to be a single photo of a stick of Wrigley's Spearmint gum stuck up someone's nose anywhere on the Internet. WTF, people? Can someone get on that? Instead you get this lazy association…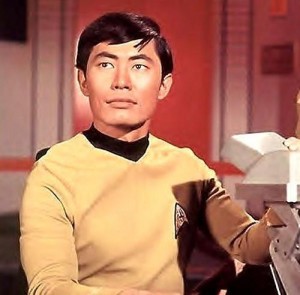 More info:
Big pub scores: Robert Parker's Wine Advocate – 91 pts, Wine & Spirits – 87 pts and Wine Spectator – 86 pts. (The links are to the importer's site where they've collected the reviews. You ought to click through to the Parker review – it's pretty over the top. At the end you're thinking "Only 91 pts? Sounds like a 98-pointer or something."
More tasting notes at CellarTracker (user Chomsky nails my experience with this wine) and Cork'd.
5 Top Slovenian Wines by Ales Kristancic in Food & Wine.
Here's an interesting piece from the WSJ.com Food & Drink section on the emerging wine cred of Croatia, Slovenia and other Eastern European countries: The Lure of the Unpronounceable