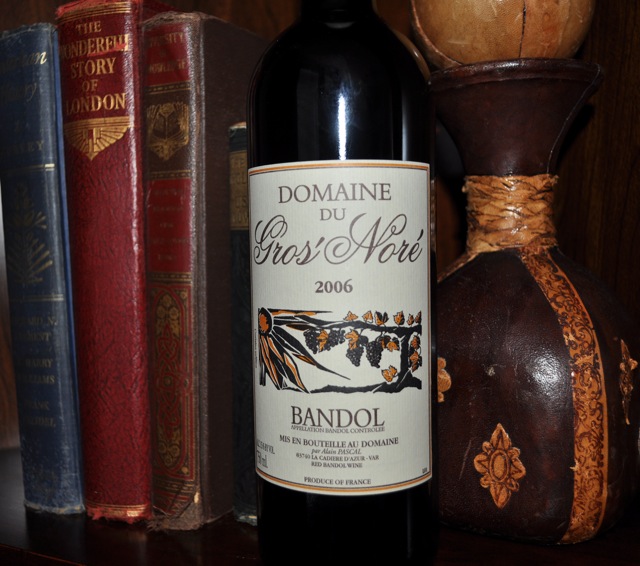 Through six weeks of the Mourvèdre Monday series, one would be pardoned for wondering why I didn't name it Monastrell Monday, as four of the first six wines were from Spain, where Monastrell is the name for this grape. Finally, in week 7, we make it to Bandol. This is the most important region for Mourvèdre in France. Really, it's the only AOC where it plays a dominant role. So let's see what Bandol brings to the table.
Producer: Domaine du Gros'Noré
Grapes: 80% Mourvèdre, 15% Grenache, 5% Cinsault
Appellation: Bandol (AOC, France)
Vineyards: Hillside vineyards with clay soil and 20 year-old vines.
Vintage: 2006
Winemaking: This wine spent 18 months in big ol' 60 hl foudres. A foudre is a large oak cask. Sixty hectoliters is about 25 times bigger than a typical 225 liter Bordeaux-style barrique, which the common size for many wineries, New World and Old, that are trying to impart significant oak character.
Alcohol: 15%
Price: $34.40 at Spec's in Austin
My tasting notes: Kirsch and Chambord on the nose with scrubby, herbal notes and a touch of meatiness. Intensity and structure on the palate. Red fruit and spice. Firm, dry tannins. Good earthy, mineral finish with solid acidity. There is a bit of grittiness to the texture (it's unfiltered). The 15% alcohol definitely shows at the end, but it sort of reinforces the overall manly-man character of this wine.
Overall impression: This is not elegant stuff. This is Fight Club. This is Braveheart. This is the wine I'd want to drink before storming the castle. (I really hope that's not a euphemism for some sexual act.) It's a big, badass Bandol. B/B+
Free association: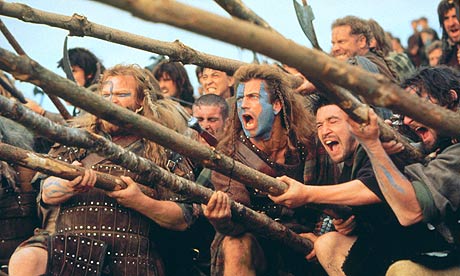 More info:
Imported by Kermit Lynch.
A great post at Under the Grape Tree pairing this wine with a bluesman I wasn't familiar with: Otis Taylor.
I almost went with this for free association: