This was just a random pickup at Whole Foods one day. The label design caught my eye, then I noticed the blend, then "Catalan" on the label. Wait, doesn't Catalan refer to Spain… as in Catalonia? But this is French. That was interesting enough for me to plunk down my $11. I wasn't sure when I bought it if I would use this for the Oddball series or not. "Catalan" was a new French appellation to me, but something made me think this might be more well-known than I thought. Then I looked it up in the Bible, I mean, the Oxford Companion to Wine (3rd edition) saw that there was no listing for it. That's Oddball enough for me! I did finally find a one-sentence reference to it in the entry for Roussillon, by the way.
Côté Est 2007 Catalan
Producer: Maison Lafage
Grapes: 50% Grenache Blanc and Gris, 30% Chardonnay, 20% Marsanne
Appellation: Côtes Catalanes (Vin de Pays, France). This appellation is a region within Roussillon that sits on the other side of the Pyrenees from Catalonia, Spain. It's a maritime terroir
Vineyards: The Grenache comes from 80-year old vines, the Chardonnay from 20 year old vines and the Marsanne from young vines. The name Côté Est refers to the fact that the vines are planted east-west, which they say keeps the grapes cooler, preserving the acidity and fruit.
Vintage: 2007
Winemaking: Stainless steel aging.
Alcohol: 13%
Price: I paid $10.88 at Whole Foods in Austin
My tasting notes: Really lovely nose on this wine, like a blend of pear and peach, highlighted by zesty orange and lime and floral notes. And the palate doesn't disappoint either. More pear/peach and lime with a mineral streak. Really nice texture, too. Almost plush, though the fruit stays bright. Finishes clean and long.
Overall impression: I'm very glad I took a chance on this wine I knew absolutely nothing about. It's a very enjoyable little bottle, and I'd definitely recommend you pick up if you see it. B+
Free association: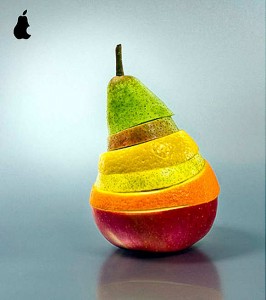 I can't find the original source of this image. It's all over the internet, but it's not mine.
More info:
Imported by Eric Solomon.
Parker scored this 90 points.
Some reviews on CellarTracker and Corkd.