The other day, I saw this t-shirt in a shop window on Sixth Street here in Austin: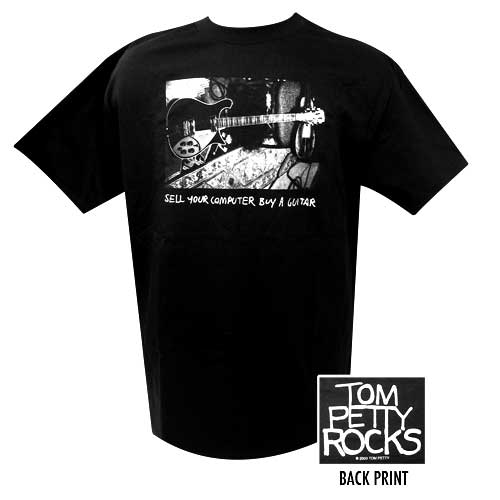 SELL YOUR COMPUTER BUY A GUITAR.  My first thought was "How would I blog? Could I write songs with tasting notes for lyrics?" (Terrible idea, I know.) Also, I don't think VINEgeek would make a great band name. Perhaps VINEgeek and The Indigenous Yeasts? VINEgeek and the Dijon Clones? VINEgeek and The Screwcaps?
That got me thinking about wine-related terms that could work as band names. Some starter ideas below. Please add yours in the comments.
Phylloxera – Great name for a metal band, right?
Punchdown – This sounds like an early 2000s post-grunge, "alt"-rock band like Candlebox, Silverchair or Collective Soul.
The Other 46 – This wine blog's name could work as a band name in the what-the-hell-does-that-mean tradition à la Matchbox 20 or Seven Mary Three.
Noble Rot – Goth-rock à la Evanescence.
Steen – The South African name for Chenin Blanc fits in nicely with the monosyllabic rock band names like Rush, Styx, Yes, Queen, Tool, Korn, etc.
Mataro – Sounds like an indie-rock band from the Midwest.
Frizzante – A new project from John Frusciante?
Fiddletown – This California AVA sounds ike a Charlie Daniels tribute band.
Primitivo – Some world music group (Grupo Primitivo, perhaps?) playing pan flutes and bongos.