I first took notice of Wine Guerrilla, a producer of several distinct Russian River Valley and Dry Creek Valley Zins, after reading this post at Benito's Wine Reviews. Reading the post and checking out their website reminded me of my early days as a wino, er , wine lover. After having my eyes opened to the world of wine by a Cabernet on a camping trip, I quickly gravitated to Zinfandel. On my first couple of trips to wine country, I focused on Dry Creek Valley and Russian River Valley and was on the hunt for Zins. Wine Guerrilla's mission is "Finding the very best zinfandel grapes, and crafting wines worthy of the grape's unique characteristics, and introducing those wines to the public." I can get behind that.
Producer: Wine Guerrilla
Grapes: A co-fermented field blend (yay!) of 83% Zinfandel, 12% Petite Sirah, 2% Carignan, 2% Alicante Bouchet and 1% Grenache
Appellation: Russian River Valley (AVA, California). A cool-climate sub-region within Sonoma County that is known primarily for the Burgundian grapes Pinot Noir and Chardonnay, but it's Zinfandels are a highlight, too – usually noted for their finesse, balance and delicacy. Not sure that description fits here, but read on…
Vineyard: Conte Vineyard
Vintage: 2008
Winemaking: Spent time in 1-3 year old oak barrels (French, American and Hungarian)
Alcohol: 15.9%
Price: $30
My tasting notes: This wine definitely reminds me of why I fell in love with Zin when I first got into wine. Big, fruity nose that shows rich raspberry and blackberry fruit, and even some prune and raisin but not in a bad way (at least for me). Definitely some sweet oak on the nose, too. Dense, rich mouthfeel that's full of more delicious red and black fruit. Solid acidity and tannins. The 15.9% alcohol is definitely noticeable, which wouldn't have bothered me so much in the early years, but I wish was toned down a bit here.
Overall impression: Another Zin from the "these go to eleven" school, but nicely made and better than most. The luscious fruit doesn't seem fake or sugary and there's enough acid to keep it out of trouble. If you're a Zin fan, you should keep an eye out for this one. B/B+
Free association: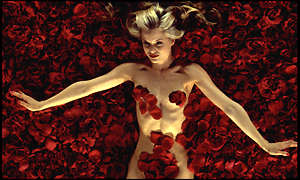 More info:
Only 195 cases produced.
This bottle was provided as a sample for review by the winery.