Mourvèdre Monday is back after a few weeks off around the birth of my baby girl, Lucy. I'm easing back into regular blogging. Let's get things restarted with a bang…
This is one of the priciest varietal Mourvèdres on the planet. So I'm glad to be able to include it in the Mourvèdre Monday series. (Thanks to the winery for providing a sample for review!) Let's see what the top of the market brings to the table.
Producer: Torbreck
Grapes: 100% Mataro (that name for the grape hangs on at some Aussie and California producers)
Appellation: Barossa Valley
Vineyards: Materne 'Quarry Block' Vineyard planted 1927 in the Northern Greenock region of the Barossa. Head-pruned bush vines. Sandy quartz soil.
Vintage: 2006
Winemaking: Two years in new French oak. Unfiltered, unfined.
Alcohol: 14.81% on website (14.0% on label)
Price: $180 (!) according to the website, but it's available closer to $130 at various retailers online.
My tasting notes: I don't use the word "redolent" very often (regular readers may remember the only other use on this blog here – an $8 wine!), but it's appropriate here. The fruit aromas are cherry and blackcurrant, but wrapped in layer upon layer of spicebox, leather shop, coffee and an Italian salumi shop. Fascinating to sniff. Once I stop trying to identify all that's going on with the nose and taste the wine, I'm struck by the terrific balance of this wine. It's not huge on the palate, but there's tons going on here: currants, wet earth, black olives, oaky spice, chocolate. And it's so harmonious; nothing overdone or out of place. Ripe tannins, good acidity and a very lengthy finish (and not hot, despite the near 15% abv). A lot of sediment in the last glass.
Overall impression: The most well-balanced and complex Mourvèdre wine I've encountered. Loved it. A*
*the first full A I've awarded on the blog so far. The Pict FTW!
Free association: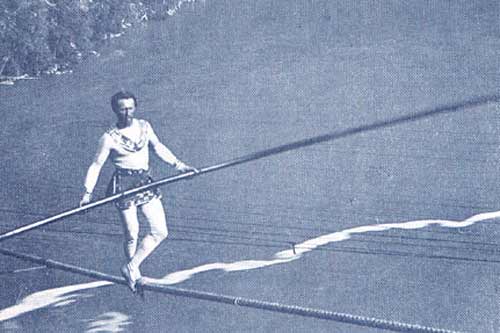 More info:
This wine was well-scored by some of the big critics: 93 pts Steven Tanzer and 92 pts Parker.