This wine was shared with me by Mike Castleman, whom I met via Twitter. He heard about my Mourvèdre Monday series and recommended this wine to me. When we realized we were both in Austin, we planned to meet up and taste it together. Thanks, Mike!  I'll have to return the favor soon. (Mike makes wine, too. Check him out at Castleman Cellars.)
For those of you who read my comment-reply in the last post and are expecting a bad wine review here this week, this ain't it. I've lost my notes on the wine I had planned to post this week, so I substituted this one. As for the wolf dog wine, I'll keep my trap mouth shut on that for now in case I find my notes.
Calcareous Estate Reserve Mourvèdre 2007
Producer: Calcareous Vineyard
Grapes: 100% Mourvèdre
Appellation: Paso Robles (AVA, California)
Vineyards: The winery has a single block of Mourvèdre amongst its estate vineyards on a limestone outcropping in Paso Robles' Westside hills.
Vintage: 2007
Winemaking: French oak (time and % new not specified)
Alcohol: 15.9%
Price: $42 from the winery
My tasting notes: Juicy, sweet blackberry/blueberry aromas, with a big dose of oaky-vanilla and cinnamon. On the palate, the blackberry fruit is very intense and extracted, but smoothed out by the creamy mouthfeel. It's like a blackberry cobbler with whipped cream. But there is also a wet earth and crushed rock sort of minerality at the back end that adds interest. Despite the 15.9% a.b.v., I don't really notice any heat.
Overall impression:  A very confected style of Mourvèdre, but very seductive and fun to drink. This one will appeal to a lot of people, I think. B/B+
Free association: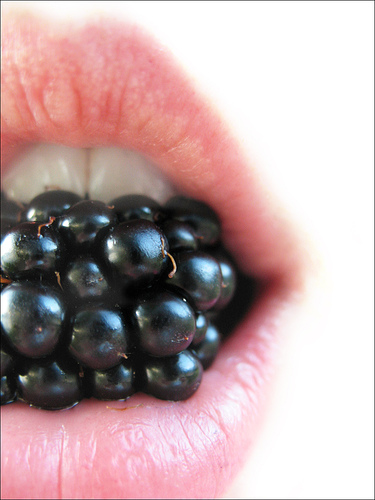 Image credit: http://www.flickr.com/photos/margolove/ / CC BY-NC-SA 2.0
More info:
185 cases produced