This is a special Wednesday edition of my yearlong Mourvèdre Monday series. I was very excited to see that this month's Wine Blogging Wednesday #69 theme was the Mourvèdre grape, chosen and hosted by The Passionate Foodie (click through to learn why the sub-title is "Animal Cruelty"). So I decided to delay my regularly scheduled post to coincide. I can't wait to read all the other posts that come in for WBW #69. It should give me plenty of wines to add to my Mourvèdre Monday to-do list.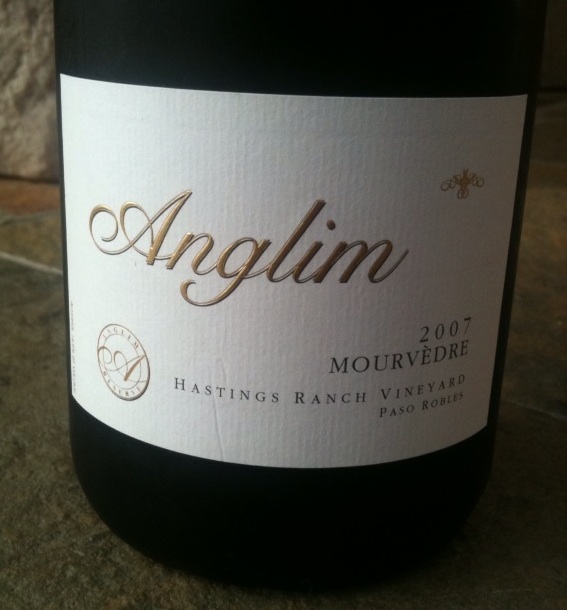 The wine I've chosen has been on that to-do list for a while. Twitter pal Lisa Dinsmore of @DailyWine, who is a great source of info on Paso Robles and other Central Coast wines, recommended it to me when I first launched the Mourvèdre Monday series. I couldn't find it locally, so I was very happy when the winery offered to send me a sample.
As I've noted here before, Paso Robles is a hot-spot for Rhône varietals and blends. I've featured a couple already in this series, including last week's Calcareous. Our WBW host, The Passionate Foodie, had a nice post about Paso a couple months ago, in which he talks about it's relationship with the Rhône varieties. I commented there, and repeat here, that rather than try to find a "signature grape", it'd be much more interesting to me if they became "Paso Rhone-bles" (I still haven't trademarked that) and developed around all the Rhône varieties. However, it does seem like the big recent wine region success stories involve a single variety, e.g., New Zealand Sauvignon Blanc, Argentine Malbec, etc. So I understand why they might want to focus. Well, Paso, if you must focus on one grape, how about Mourvèdre?
Back to Anglim – They're one of those hobbyist-turned-pro stories and while they don't own any vineyards, they are very vineyard-centric, seeking out quality growers and releasing several vineyard-designate wines. While they produce Cab, Zin and Pinot Noir, their focus is on Rhône varietals and blends, including Syrah, Grenache, Grenache Blanc, Viognier, Roussanne and this Mourvèdre. Let's check this one out.
Producer: Anglim Winery
Grapes: 100% Mourvèdre
Appellation: Paso Robles (AVA, California)
Vineyards: Hastings Ranch Vineyard, in the Adelaida region of Paso Robles. At 1800 feet, it is one of the area's highest elevation vineyards. They have 3.3 acres planted to Mourvèdre.
Vintage: 2007
Winemaking: Primary fermentation was done with the juice on top of Viognier lees. The wine spent 17 months in French oak, 20% new. Unfined and unfiltered.
Alcohol: 14.9%
Price: $34
My tasting notes: The wine starts off with a big snootful of spicy, black-pepperiness (the winery says white pepper) and a hint of green olives accenting the somewhat secondary dark fruit aromas. There is also a note of woodsmoke. On the palate, I'm first struck by a very polished mouthfeel delivering the juicy blackberry and plum fruit. But there is a nice savory herbal quality as well. The oak is present, but nicely restrained. The wine has a dry, grippy finish that I enjoy, even if it's a tad hot at 14.9%.
Overall impression: Regular readers of this series will probably have figured out my palate at this point and know what I like about, and what I look for in, Mourvèdre-based wines: dark, delicious fruit strongly accented by interesting savory characteristics. And this wine delivers in spades. Really good stuff. If you want to check out what this grape can do in Paso, this is a great wine to try. A-/B+
Free association: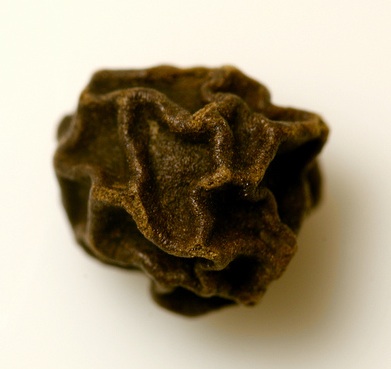 Image credit: http://www.flickr.com/photos/mouser-nerdbot/ / CC BY-NC-SA 2.0
More info:
This bottle was provided as a sample from the winery.
Production: 233 cases
Big publication scores: 90 points from Josh Raynolds of Tanzer's IWC and 88 points from James Laube in Wine Spectator.
Other blogger reviews at The Passionate Foodie (our WBW #69 host – I didn't realize he had reviewed this wine on his site.), DailyWine and The Vino File.
Anglim also uses Mourvèdre in a GSM blend they call Cerise and in their 09 Rosé.