I'm going to start a new series called Lincoln vs. Hamilton where I'll put a $5 wine (Lincoln) and a $10 wine (Hamilton) of the same type head-to-head in a single-blind tasting.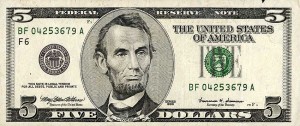 VS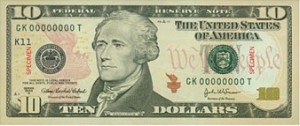 Now I know that in general there is better wine available at $10 than at $5. There are some seriously good $10 wines. But I'm more interested in the widely-available, supermarket wines. If you're picking up a bottle o' red along with your frozen pizza, can you save $5 and get something of similar quality?  We'll find out.
If I get tired of the Lincoln price range, this series could quickly morph into Hamilton vs. Jackson! In fact, what do you think? Would you be more interested in Lincoln ($5) vs. Hamilton ($10) or Hamilton ($10) vs. Jackson ($20). Leave a comment. Thanks!