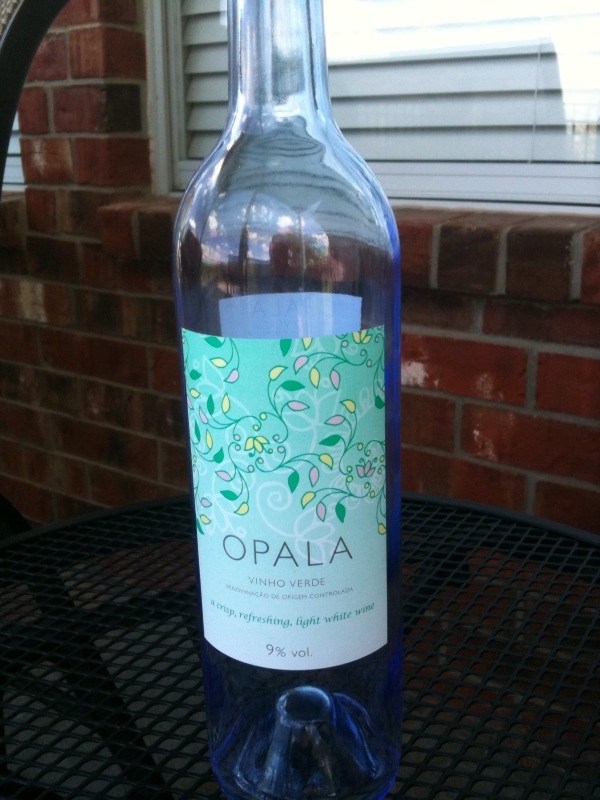 I love vinho verde.
If you're not familiar with vinho verde, you've got to rectify that. It's a very light, low alcohol (<10%), slightly effervescent white white from Portugal. (Actually, it is an DOC appellation in Portugal and there are red and pink versions, but the vast majority of vinho verde that is exported is white.) It's called vinho "verde" not because it's actually green (like crappy American beer on March 17), but because it's meant to be consumed young. The grapes typically used are Loureiro, Trajadura, Batoca, Arinto/Pedernã, Avesso and Azal. You can also find versions made from Alvarinho, but those are a bit of a different beast – higher alcohol levels and a few dollars more.
What vinho verde is mostly is refreshing. And goddammit I live in Texas and it's hot. And sometimes I just want a wine that is thirst quenching and fun to drink.
But back to the headline. When I drink vinho verde, I forget about assessing it. I don't care about flavor descriptor or scores. I just drink it. I usually keep the bottle on the table because I know I'm going to want a quick refill – and at <10% abv you can actually drink several glasses.
And if you pay more than $10 or $11, you did it wrong. You can find plenty of satisfying examples for $7 or $8, or even less.
This is what wine should be about.
—
This post was inspired by a recent dinner after I stood over the grill on a 95-degree evening on the second day of Summer. The bottle I opened was the Opala Vinho Verde (NV). In the spirit of this post, I won't do a full VINEgeek review with grape percentages, vineyard details, etc. Instead, I'll just hit you with a Free Association:
It's a lifesaver when you need thirst-quenchin'
like a kiss with a lymon twist, now you know that's kickin'
and to push deeper into the realm of geekery…