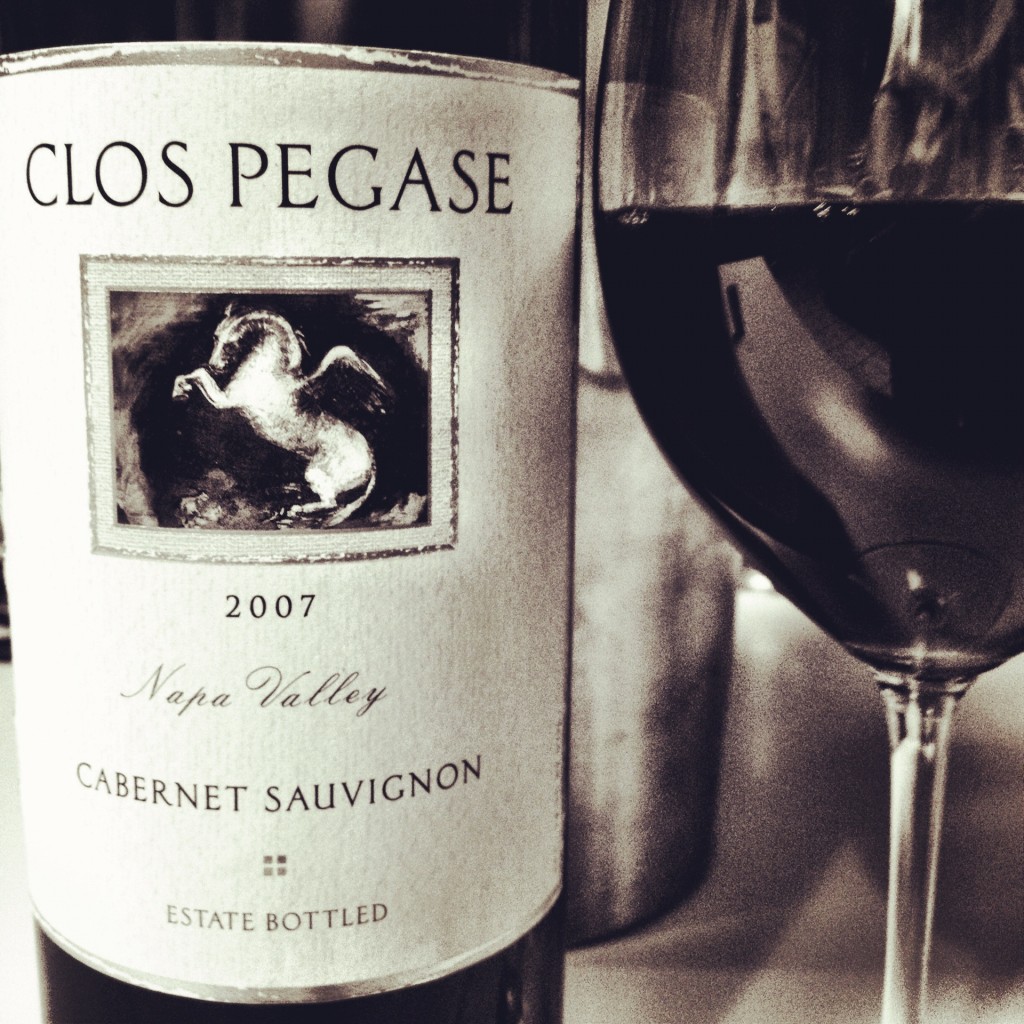 I don't drink a lot of Napa Cab. Always on the hunt for something more interesting, it doesn't even cross my mind to look in that aisle when I'm at a wine shop. "Point me to the Ribeira Sacra, good sir." But a bottle of Clos Pegase Cabernet Sauvignon 2007 Napa Valley was given to me recently and tonight seemed like a good night to open it.
Dinner was grilled leg of lamb, marinated in olive oil, garlic and rosemary – just the sort of meal that can rein in a big wine like this. And it turned out to be a great match. The Clos Pegase is big and tannic, rich with black fruit, dark chocolate, cedar and spice notes.  There's even a minty note on the nose that I imagine pinch-hitting for the classic mint jelly that used to be served with lamb.
Overall, I enjoyed this wine. It's very easy to like and a good reminder not to completely ignore categories of wine you've "moved past". If nothing else, it's a good reference point for your palate – and you just might remember why you used to drink it in the first place.