Recently, I participated in the Wines of Chile blogger tasting Terroir Master Class. Fred Dexheimer led the tasting from Chile while sitting with and chatting up the winemakers. We bloggers followed along via video, twitter and a chat tool. It was great fun.
There were 3 wines in each of 4 flights: Sauvignon Blanc, Pinot Noir, Carmenere and Cabernet Sauvignon.  I'll focus on each flight in a separate post, starting today with Sauvignon Blanc.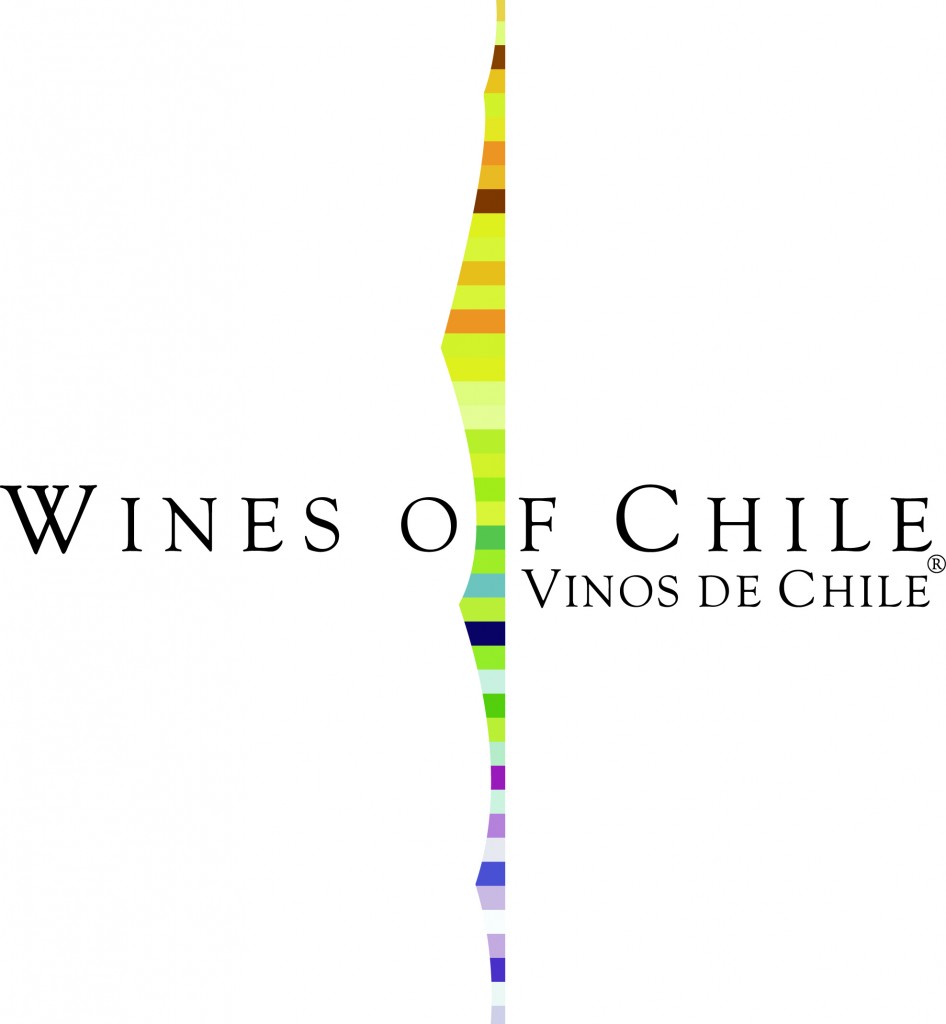 Wine #1
Viña Casablanca 'Nimbus' Single Vineyard
Grapes: 100% Sauvignon Blanc
Appellation: Casablanca Valley
Vintage: 2012
Price: $13
Nose full of gravel and citrus. High acid, green apple palate with some floral/herbal notes ending with a long, flinty finish. New World sap, but the overall impression manages to feel elegant. This wine drank nicely for almost a week after being opened.
Wine #2
San Pedro '1865' Single Vineyard
Grapes: 100% Sauvignon Blanc
Appellation: Leyda Valley
Vintage: 2011
Price: $19
The funk has arrived! Pungent, vegetal nose – like grapefruit squeezed over grilled asparagus. Distinctive, for sure, but not the most pleasant for me on this night. The palate is more appealing: full-bodied, rounded and almost creamy, but retaining Sauvignon Blanc's crispness. The flavors are melony and spicy. Reactions from the live-chatting bloggers varied from wow to whoa. This one grew on me.
Wine #3
Casa Silva 'Cool Coast'
Grapes: 100% Sauvignon Blanc
Appellation: Colchagua Valley
Vintage: 2011
Price: $25
Pineapple & lime on the nose with a chalky character. Racy and full on the palate, continuing the bright pineapple theme, complimented by a rocky minerality and long finish. This is more one-note than the others (it's like a pineapple lightsaber), but it's a great note.
Overall verdict:
A fun flight. Shows the wide range of styles of Sauvignon Blanc that can come from the varied Chilean terroirs. The winner for me was the Nimbus (and the best value at $13), but overall I continue to be impressed with what Chile is doing with this variety.
Stay tuned for the next three flights. And in the meantime, if you haven't tried a Chilean Sauvignon Blanc in a while, give one a try and let me know what you think.