This is the fourth and final post in a series about the Wines of Chile Terroir Master Class. The earlier posts covered 3 Sauvignon Blancs, 3 Pinot Noirs and 3 Carmeneres.
Ventisquero 'Grey' Cabernet Sauvignon 2009 Maipo Valley ($29)
94% Cabernet Sauvignon · 6% Petit Verdot
A fresh nose of cassis and mint accented by rich spice box notes. A cool, structured Cab on the palate with ripe dark fruit and a firm tannic presence that manages to stay lifted. Despite the "18 months in French oak barrel", it didn't strike me as heavily oaked. Good stuff.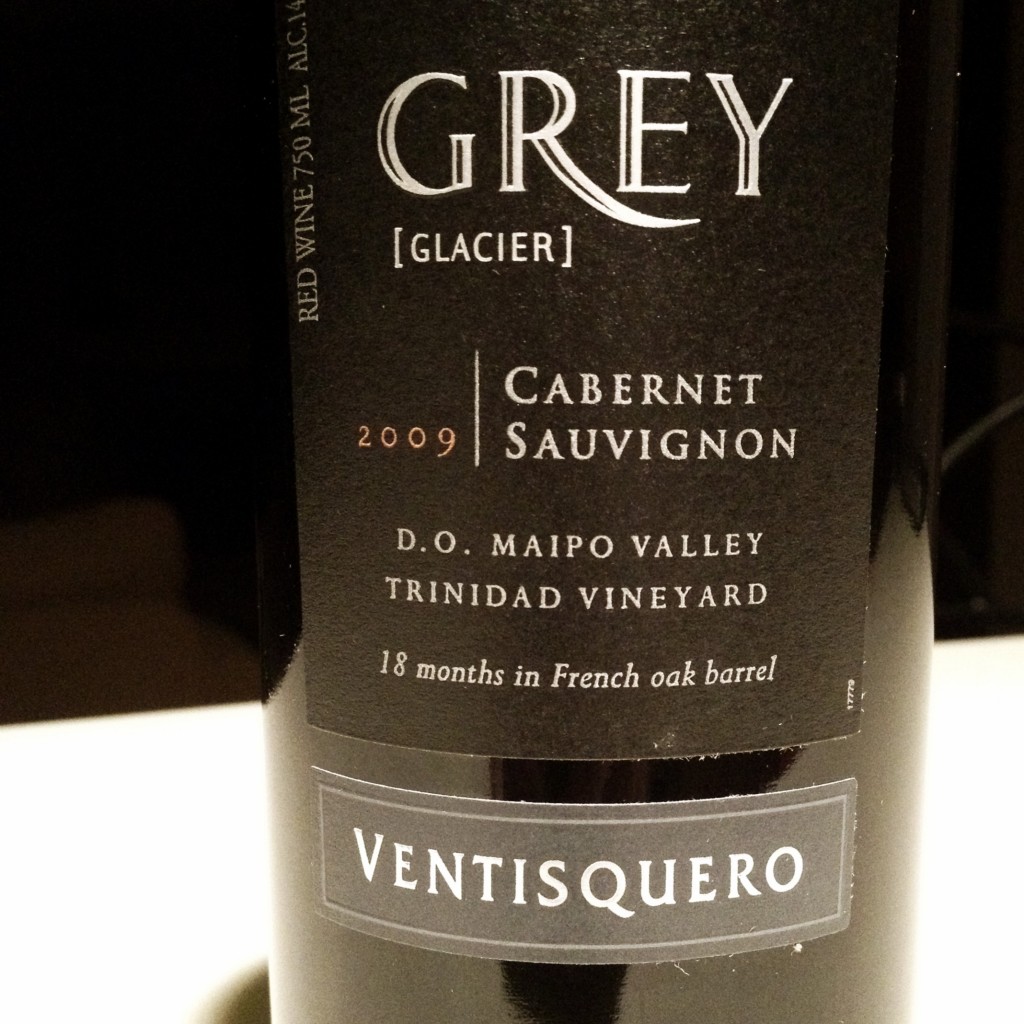 · · · · ·
Maquis Cabernet Sauvignon 2010 Colchagua Valley ($19)
100% Cabernet Sauvignon
Another fresh nose, this one featuring more herbal characteristics. Delicious dark berry fruit and peppery spice on the palate with grippy tannins. A very nice value at $19.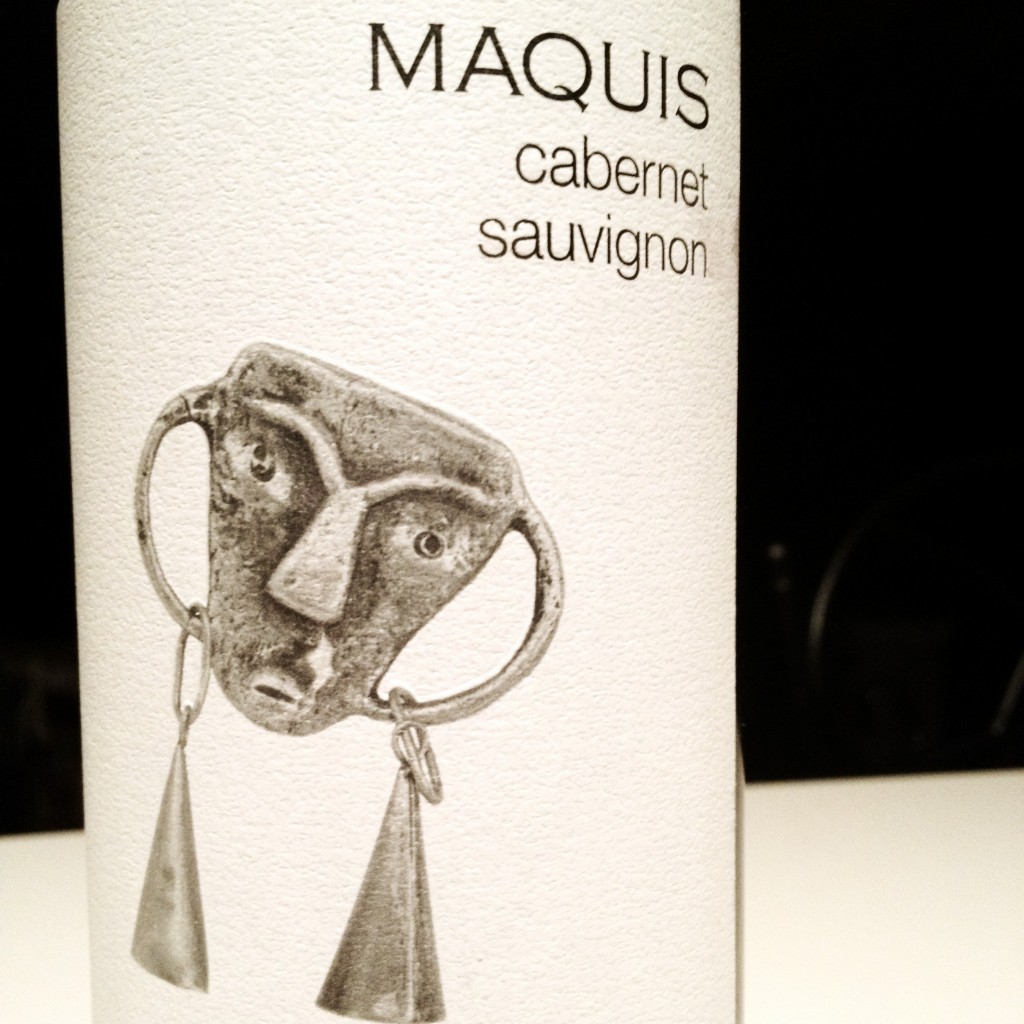 · · · · ·
Los Vascos 'Le Dix' Cabernet Sauvignon 2009 Colchagua Valley ($65)
85% Cabernet Sauvignon · 10% Carmenere · 5% Syrah
Bright, intense and seductive nose. Definitely oaky, but not over-oaked — at least for my palate that evening. Complex on the palate — mixed berries, chocolate, spices — with a full, long, smooth finish. This one has that luxurious, Barry White feel and it's working for me.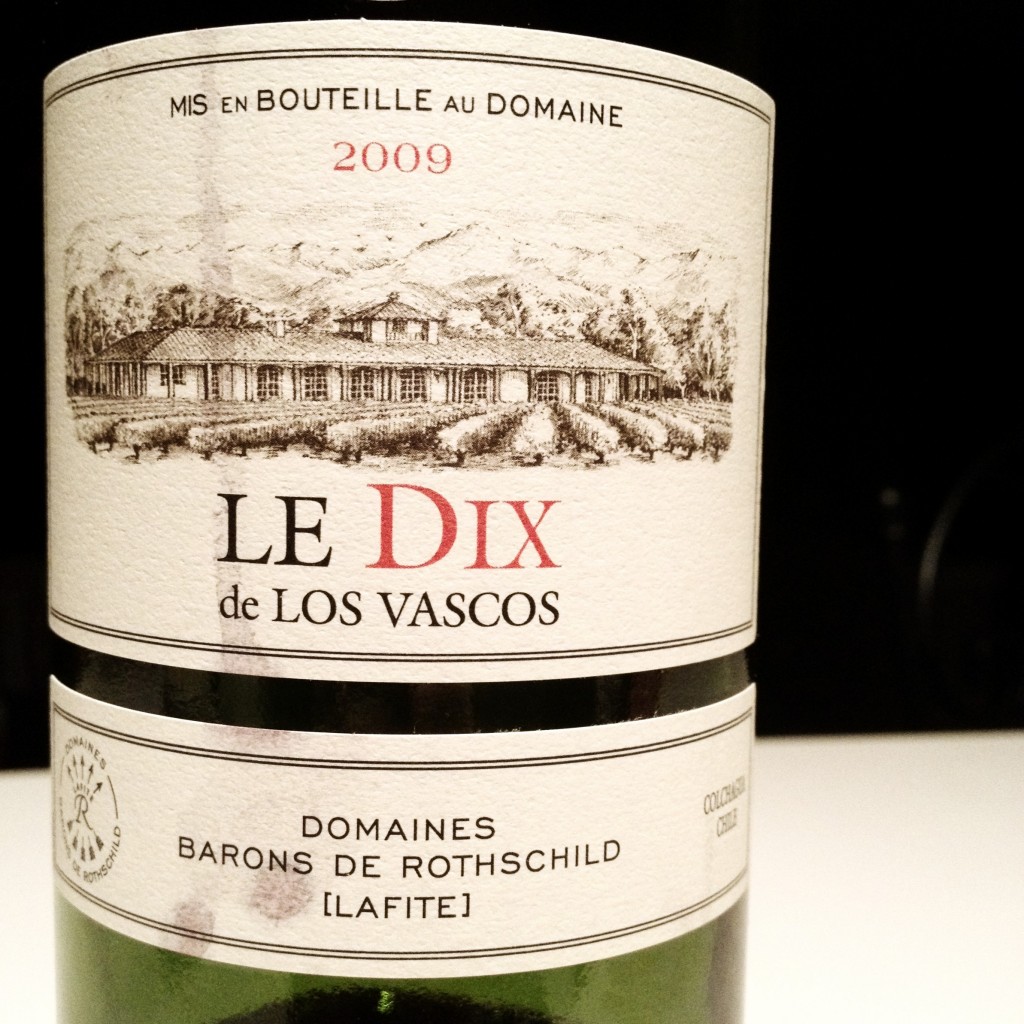 · · · · ·
Another very good flight of wines and a nice finish to the tasting. I enjoyed them all, but you can't beat the the Maquis for the best value among these three Cabs.
 · · · · ·
At the beginning of the tasting, I poured out a little of each of the 3 Carmeneres and 3 Cabernets to create a little more room for the wine to breathe before I got to them later in the tasting. Instead of pouring the wine down the sink, I poured them all into a single glass, creating a sort of master-blend to taste at the end of the tasting. So how was it?
Meh. There's a reason blending is an art form not a random act. The resulting wine was pretty muddled and unimpressive despite being composed of some nice individual wines. Oh well, it was an interesting experiment.